Japanese cookbook/ 50 popular Japanese recipes from Cooking with Mari
JAPANESE RECIPES from MARI'S TOKYO KITCHEN
"JAPANESE RECIPES from MARI'S TOKYO KITCHEN"
In 2015 Aug, we published Japanese cookbook in English for people who are interested in cooking Japanese homemade dishes, which we cook at our cooking class and are popular.

Where to buy?
USA
Australia
Other Countries

Japan
- Amazon.jp
- Shinjuku: Kinokuniya book store
- Tokyo Station: Maruzen bookstore
- Narita Airport



The description of the cookbook
"One of the top rated activities in Tokyo by Tripadvisor users, Cooking with Mari offers the unique chance to experience firsthand how people cook at home in Japan.

Mari Nameshida shares her expertise with tourists and expats alike looking to experience real Japanese cuisine using the freshest ingredients from Tokyo's local markets.

Her cooking is not fussy; she builds real-life menus and prepares dishes that are served at dinner tables all over Japan. From family dinners to bento boxes, those modern recipes have a wide appeal. This book features 50 of the most popular recipes from her classes, and each recipe is presented along with a color photograph, Mari's commentary, and tips for success."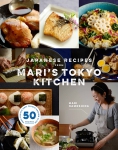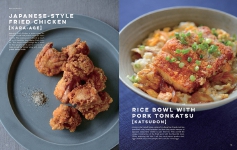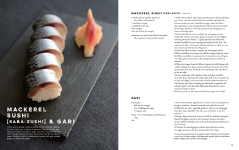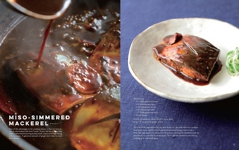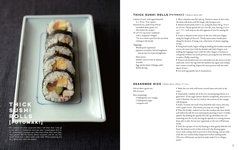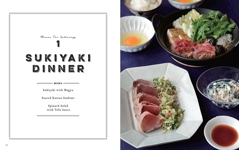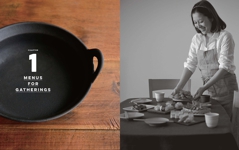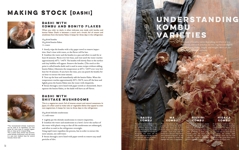 Menus I listed.
Nenus for gathering
Sukiyaki dinner

Sukiyaki with Wagyu
Scared Katuo Sashimi
Spinach Salad with Tofu Sauce

Izakaya Dinner

Onigiri
Chicken Wings with Sweet Soy Sauce
Miso Dengagu

Vegetarian Dinner

Vegetarian Chirashi Sushi
Fried Lotus Root Cakes
Chawan-mushi
Sesami TOfu
Dishes with Universal appeal
Thick sushi rolls
Non-fried Nanban-zuke with salmon Fillets
Creamy Crabmeat Croquets
Sesame Dressing
Salt- cured Salmon Soup (Sampei jiru)
Sushi Pockets(Inari zushi)
Mashed Potto Cakes (Imo-mochi)
Vegetarian Pudding with Black Sesame Seeds
Tofu "Cream" Cake
Fish& Seafood
Miso-simmered Mackerel
Sake-steamed Clams
Swordfish Teriyaki
Chopped Sashimi (Namerou) & its Tempura
Rice Bowl with Tempura (Ten-don)
Meat & Poultry
Chiken Teriyaki
Japanese -style Fried Chicken (Kara-age)
Rice Bowl with Pork Tonkatsu (Katsudon)
Braised Pork Belly
Japanese - style Pot Stickers (Gyoza)
Vegetables & Tofu
Spinach Salad with Sweet Sesame Sauce
Deep-Fried Tofu with Dashi Sauce (Agedashi - doff)
Sauteed Eggplant and Green Peppers with Sweet Miso
Tofu and Mentaiko au Gratin
Shiitake Tsukudani,
Eggplant in Dashi
RIce & Soup
Mackerel SUshi (Saba- zushi)
Stuffed Squid with Glutenous Rice (Ikameshi)
Miso Soup with Tofu and Wakame
Oyaki Dumplings
Kenchin Vegan Soup
Favorite Stores in Tsukiji Market